You're in...
The Charity Guild!
Artwork for a Good Cause
---
The Charity Guild
(click on image to visit my guild)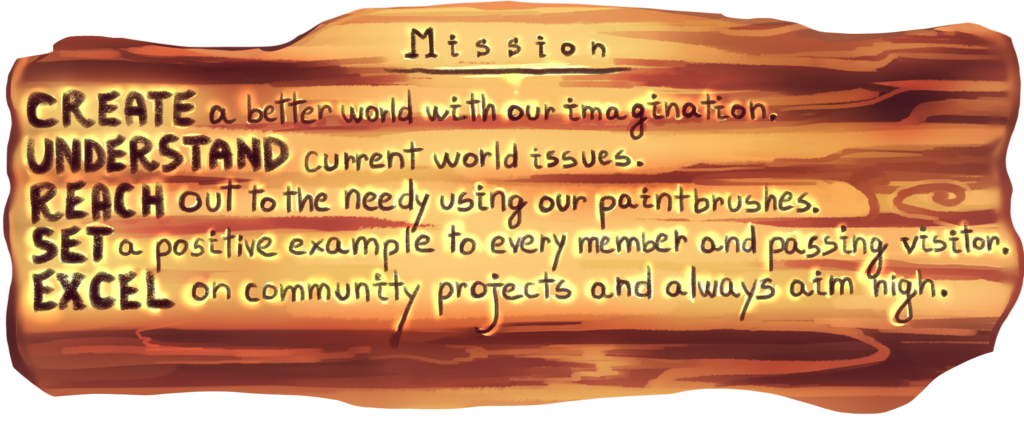 As much as I love making puppets and cosplay masks, I also give a lot to charity.
I started my first massive collaboration back in 2011. The goal was to have at least 150 submissions and at the end, I collected 166 submissions! The theme for my first collaboration was "Kirby".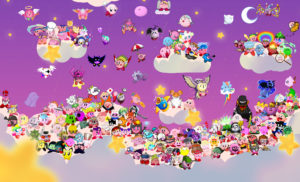 After realizing the potential these projects had, I used it to my fullest advantage and raised the stakes on my massive collaborations. Every submission is worth a small value of money. At the end, I tally up the results and then send all the collected funds to a charity of my choice. The first charity collaboration I've ever done reached a WHOPPING 270 people! Raising enough money to buy a shelter after Typhoon Haiyan struck, and raised an additional $200 for "Movember" charity for men's health. This theme, people had to draw a Pokémon of choice, with a moustache! This collaboration was VERY WELL RECEIVED!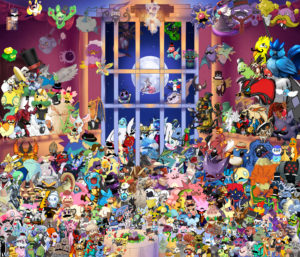 Using the Pokémon idea once more, this collaboration raised over $300 for the Canadian Red Cross and payed a special tribute to Nintendo's beloved founder Satoru Iwata who passed away at the time. This time, Pokémon were all drawn as pirates!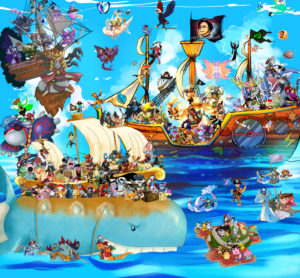 My favourite charity is the Samaritan's Purse, for every 10 submissions I received, I would pack a shoebox and send it out to underprivileged children for Christmas. I've done 2 of these collaborations so far. I used the Kirby theme once more and Pokémon were to be part of an edible dessert dish!
I have also done charity project for the no-kill animal shelter. The theme was to draw "Grumpy Cat" and for every submission received I would donate 1 dollar to the shelter. I also contributed some volunteer hours to the shelter as well!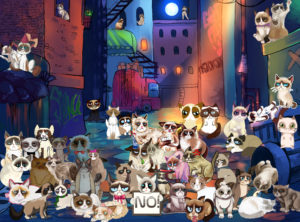 I have even hand crafted Colouring books for the Hospital for Sick Children. Every artist that joins the project must draw a colouring page. All the submissions were compiled together to make a total of 28 colouring books! Every one of them were given to the hospital!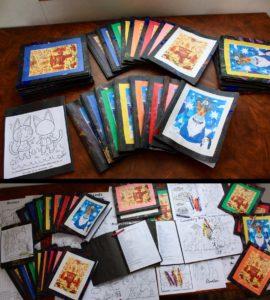 This collaboration raised $223 for 3 charities! For the Hurricane Harvey Appeal, Make-a-Wish Foundation and the SPCA animal shelter! This time, all Pokemon had to wear a tuxedo and must either be singing or playing a musical instrument in a choir!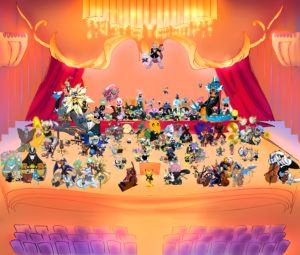 This collaboration was held during the month of December 2017! Everyone was to draw a Pokemon as a snowman! This project raised $276.00 for the Make-A-Wish Foundation! This was a very successful project!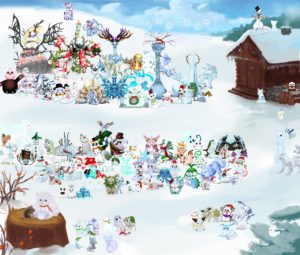 This collaboration was held during the summer months when artists were on summer break! The goal was to draw Pokemon wearing historic/fantasy medieval attire! This project raised 477.50 for Make-A-Wish Foundation!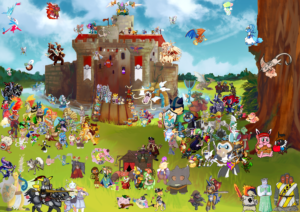 This project was run during October! 31 days to submit a Pokemon in costume! Each submission was worth 1 item in a shoe box! 10 items fill a shoebox and is sent to Operation Christmas Child! An additional $140 was donated to Samaritan's Purse!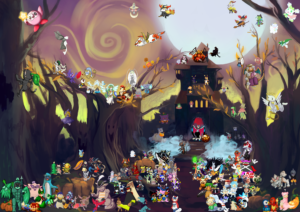 This project was run during March of 2019! Every Pokemon was worth $4.00 to the SPCA Animal Shelter! 3 Animals were sponsored and all sponsor pets have been adopted! An additional $100 worth of brand new Pet Supplies were also donated! A special thank you goes to Mrs Volv, who was an amazing sponsor!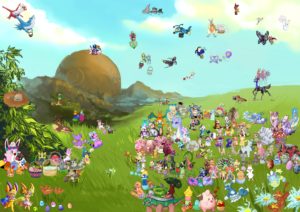 This project was run during the month of September 2019! Each person was to draw 1 Pokemon and or 1 Kirby in outer space to celebrate the 50th anniversary of the moon landing! Each Pokemon had to be Space theme while Kirby could just be himself with an official copy ability, or copying the Pokemon the artist chose! Each Pokemon was worth $2.00 to the SPCA and Kirbies were worth $2.00 to Make a Wish Foundation! This project generated $184.50 for the SPCA, sponsoring 2 pets that got adopted and an additional $150.50 for the Make-A-Wish Foundation!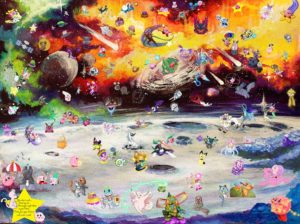 This project was run during the Spring of 2020. Each person was to draw a Pokemon and/or Digimon as an Animal Crossing Villager!
Each Digimon donated $2.00 to Make-A-Wish Foundation, Each Pokemon donated $2.00 to SPCA Animal Shelter and each submission planted 1 tree at #teamtrees!
SPCA: $232
Make-A-Wish: $158
#teamtrees: 176 trees planted!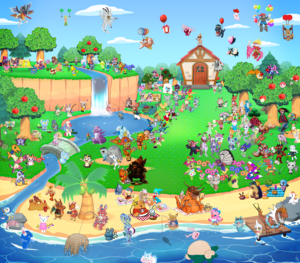 This project was run from Spetember 20 – October 31 2020. Each person had to draw a Pokemon and or a Digimon wearing witch/wizard/magic themed costumes. Each Digimon raised $3.00 to Calcutta Rescue while each Pokemon raised $3.00 for the SPCA! 6 animals got sponsored $55.00 each!